Welcome to
Hug Bugs™
Gallery Gift Shop
Creations of a North Country Artisan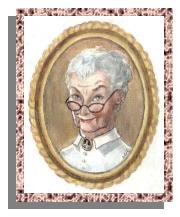 Come share with us the friendly, colorful little shop
combining new ideas with nostalgia of our North Country's charming past.

Ruth Alden Jones Ryan

At 88 years old, most people would be thinking about sitting in a
rocking chair and knitting. Not so with Malone, New York native artisan
Ruth Alden Jones Ryan. Born November 10, 1908, childhood illness would
prevent normal activities to hours spent confined, finding contentment only
with pencil, crayon and paper. A dream was born. At 94, attainment comes with
sharing her art with others and giving us all reason to believe. (The Journey)

Hug Bugs™

Hug Bugs is the trademark for Ruth's line of collectible Gift and
Christmas cards. Handcrafted over a period spanning 70 years to the present,
a lifetime continuing dream has come true in the sharing of lifetime creations.

(Hug Bugs originally appeared in 1996 as small gift enclosures of Ruth's designs. In 1997 they
were introduced as gift and greeting cards, with many reproduced as prints, followed in 1998
by porcelain gifts and in 2000, two originals were reproduced into fine art Giclee prints.
The Hug Bug logo is one of a Siamese reaching for a lucky ladybug.)

With more than 100 scenes to choose from, Hug Bugs has
everything to offer.
We hope you enjoy your visit!
Ruth Alden Jones Ryan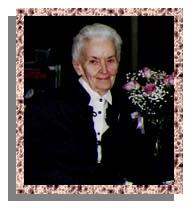 Hug Bugs™
Gallery Gift Shop
North Country Original Gift Cards,
Christmas Greeting Cards, Stationery.
Standard and Giclee Prints
Book "Star of the North Country"
Collectible Gifts
Browse our shop by category
(best viewed at 800 x 600)

Adirondack Craft Center/LPCA
North Gallery Exhibition
October 4 - October 31 2001
A Collection of Original Paintings and Art
by North Country Artisan Ruth Jones Ryan

Adirondack Life Magazine July/August 2001
Ruth Jones Ryan Profile
MALONE'S COLORFUL ARTIST IN RESIDENCE
By Peter Kivic

New York Lodge No.1303 and the
Grand Lodge, Benevolent and Protective Order of the Elks
Distinguished Citizenship Award 31 March, 2001

Featured artist at the Jefferson County
Historical Society's 9th Annual Victorian Craft Faire
Nov 10 and 11, 2000 in Watertown, N.Y.

Green Thumb's Prime Time 2000 District 5 Award Winner
New York State's Most Outstanding Older Worker.

Dept. of New York State American Legion
Red, White and Blue Award Recipient Memorial Day 2000

Hug Bugs™
Gallery Gift Shop
22 Pearl Street
Malone, New York 12953

ph. 518 481-6276 fax. 518 481-5780 e-mail
Artist Correspondence ruth@hugbugs.com
Information info@hugbugs.com

last updated
02/24/03
We hope you have enjoyed your visit, thanks for stopping by.