Russell E. Nelson's service to his country.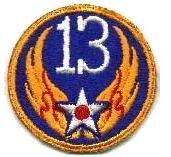 Dad flew a Gooney Bird in the Pacific during WWII. He was in the 13th Jungle Air Force, serving in the 64th Troop Carrier Squadron. He was based on Espirto Santo, New Caledonia, Guadalcanal, and Biak. He flew over 1,000 hours for the Army Air Force over the South Pacific.
After he left the Air Force Reserve, he received this memo about a Phase Out Directive. I found it among his effects.
---
Russell Nelson Last modified: Wed Nov 27 00:15:39 EST 2002